About Shel Horowitz: Ethical Marketing Expert, Writer, Speaker, Consultant, Community Organizer, Frugalist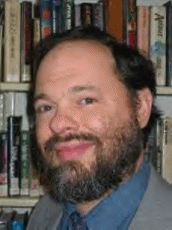 Shel was still a teenager when he started doing publicity and marketing for grass-roots community organizations with zero promotional budget. There wasn't even money available for stamps, so he used to hand-deliver press releases on a three-speed bicycle!
Trained as a journalist, he first became aware of the power of the news media when a local paper refused to print meeting notices he wrote for a controversial group—but gave extensive news coverage to its refusal. Now, for over twenty years, he's helped businesses, nonprofits, and community groups get their message out to the public with little or no expenditure.
After finishing Antioch College at age 19, Shel had to come to terms with his own work history: career paths not only in writing and marketing/PR, but also in radio, teaching, arts, food service, office systems, community organizing, and environmental issues. Putting together his own first résumés led to a new career direction: résumé writing and career services. Shel quickly realized he had the ability to discover a job candidate's best strengths and present them so those are highlighted while weaknesses are downplayed. In short, he turned résumé writing into a marketing function.
A native of New York City, he returned there to work at two literary agencies as a manuscript reader, and then worked for a year and a half as a VISTA Volunteer community organizer with the Gray Panthers. Pursuing poetry on the side, he became very active in the New York open poetry scene, and met Dina Friedman at an open reading in Greenwich Village.
The two left New York in 1980, spending a year in Philadelphia before settling in Western Massachusetts in 1981—and founding Accurate Writing & More with an initial marketing cost of $12 and a total start-up under $200 (most of it for a 13-year-old IBM Selectric typewriter). They married two years later. Daughter Alana was born in 1987—the same year Dina joined the business—and son Rafael followed in 1992.
Drawing on the marketing he'd practiced in and after college, Shel began marketing his own business locally, and grew it to the largest of its kind in a three-county service area. In 1985, he published the first of five books on low-cost, high-impact marketing. Gradually, he expanded his practice to marketing for other businesses and nonprofits. He began using e-mail as a marketing tool in 1994, set up his first website in 1996, and quickly developed a reputation internationally as a skilled copywriter and marketing strategist who knows how to stretch a marketing dollar. His client list now includes accounts in Europe, Asia, and all across the U.S.; his books have sold to dozens of countries, one of them has been translated into Korean, and another has been sold to publishers in India and Mexico.
And he has used these skills pro bono for a number of environmental and social change organizations—notably a group he founded called Save the Mountain, which beat back a planned development on a mountain abutting a state park.
Shel now offers not only copywriting and strategic marketing planning, but also speaks on affordable, effective marketing to national audiences. His third marketing book, Grassroots Marketing: Getting Noticed in a Noisy World, was a finalist for ForeWord Magazine's Book of the Year Award.
In June 2003, convinced that there was a better way to run a business than the methods used by Enron, WorldCom, and Arthur Anderson, Shel released his fourth marketing book, Principled Profit: Marketing That Puts People First. This new book states that honesty and integrity are important, while market share often isn't...that long-term relationships are better than a one-time sale...and that competitors can be among your best allies.
Principled Profit has won an Apex Award and received Honorable Mention in the DIY Book Awards. Southwest Airlines and other companies have bought quantities, and the book has received accolades from many well-known entrepreneurs, marketers, and book reviewers.
In the summer of 2004, Shel began an international campaign to make future Enrons impossible through a Business Ethics Pledge . His goal: 25,000 signatures. The campaign reached six of the world's seven regions within the first six months, and has been praised in numerous publications.
Principled Profit provides dozens of examples of companies large and small that have succeeded by putting people first: familiar names like Johnson & Johnson, Saturn, Southwest Airlines as well as numerous entrepreneurs who are successful in their own niches, even if not widely known. It even includes a list of 20 other copywriters, with full contact information for each—building on Shel's theory that by helping competitors, he is helping his own business.
Shel's fifth marketing book (and seventh overall), Grassroots Marketing for Authors and Publishers, won its first award within three months of publication.
Shel is a popular speaker and media interviewee who loves to get the word out about this important new paradigm. Contact him through the web form here (hosted on FrugalMarketing.com), 413-586-2388.
---
Click here for information about Shel's other websites.
---
To order your copy, please click here. (This will take you to our order form, which is hosted on a different site.)
---